I am very excited to announce a resource center especially for homeschoolers desiring to use torah as their base for school. When you click on each torah portion, you will find ideas and links for every subject from art to history to science. Each idea is drawn from the torah portion.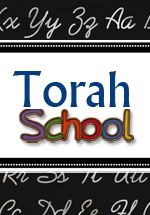 I suggest you read the torah portion together on Sabbath, and do any study together then. During the following week, use some of the ideas to tie the torah into every subject. Please don't use every idea in one week. You'll never make it! Just pick the ones that are best suited to your family. We want you to be able to come back next year and use some of the ideas you didn't use this year. Also note that some suggestions are definitely for older children. Keep records with notebooking pages or checklists, etc.
Beresheet, though not complete, is ready to use. Noach is also ready to go. We will continue adding links and ideas over the next few torah cycles. We hope this will be a tremendous blessing to you and your family. Thank you, Suzanne, for making this wonderful idea a reality.