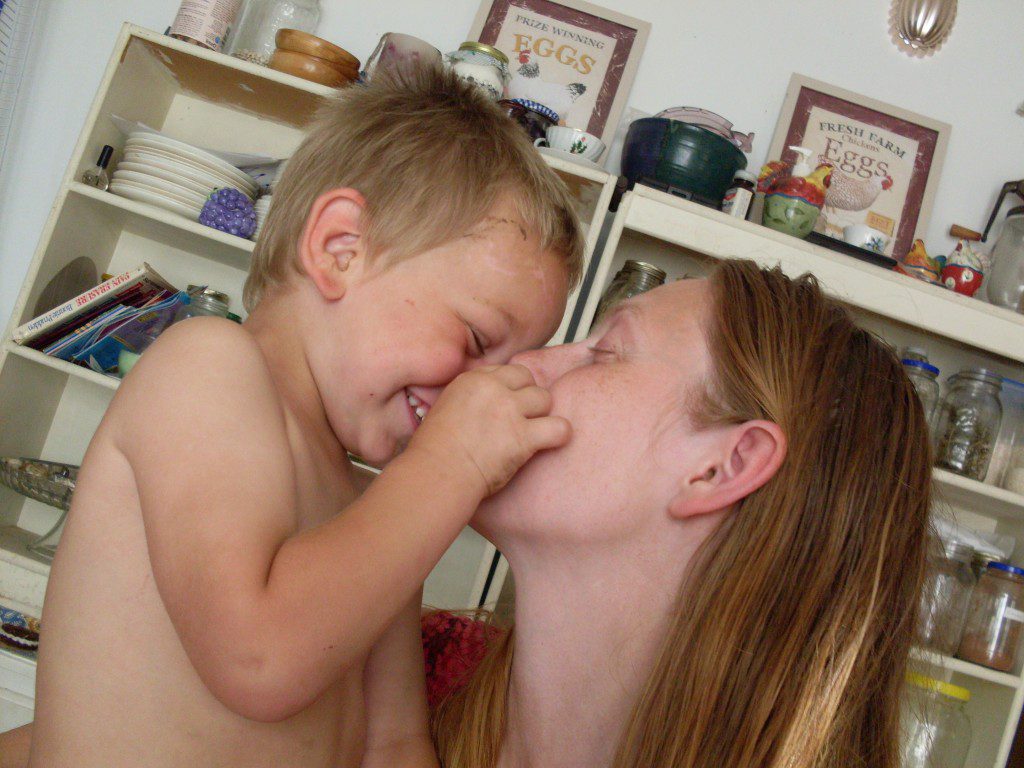 This question has been popping up all over the internet as people respond to the recent TIME article about attachment parenting. I can't help but evaluate myself with the same question.
So, am I mom enough?
Yes.
Is it because I breastfeed my babies?  No.
Is it because I homeschool my children?  No.
Is it because I try to make all our food from scratch?  No.
Is it because I am raising our children on a farm?  No.
Is it because I use a baby carrier?  No.
Is it because I often sleep with my babies?  No.
It's because I take all my strengths and my weaknesses to the feet of YHVH. I give him my forgetfulness, crankiness, procrastination, laziness, and pride and ask Him to make something of my life.
He is so faithful and He's doing it! He helps me every day to be the mom I need to be for my children. And when I fail, He picks me up and helps me try again. Praise YHVH for His faithfulness!
If you would like to read more about parenting with YHVH's help and direction, you might be interested in my ebook, The Children's Ketubbah Project.