Join us as we explore the life of Yeshua! Each lesson will include verses to read, discussion questions, and some sort of activity, like a coloring page. 🙂 Enjoy!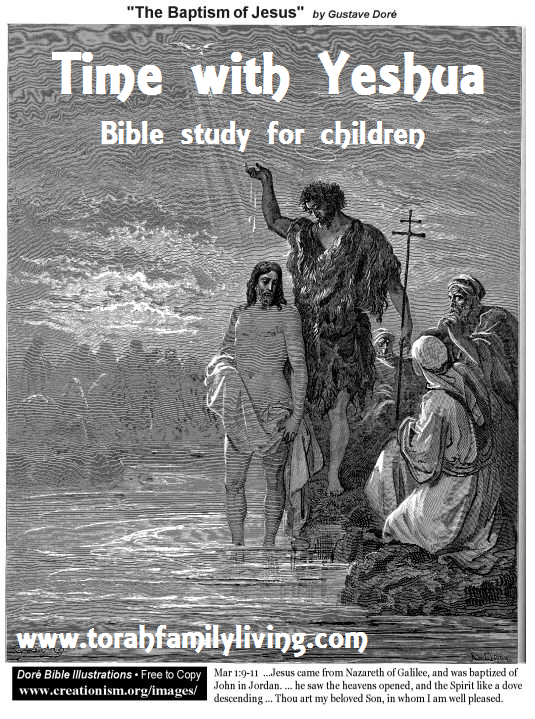 Yeshua's baptism
Bible verses
Matthew 3:13-17
Mark 1:9-11
Luke 3:21-23
John 1:29-30
Discussion questions
Who is John the Baptist? How is he connected with Yeshua?
What is a mikvah? What is a baptism?
Talk about the concept of fulfilling righteousness. Yeshua came to show us how to live righteous.
Discuss the presence of YHVH, Yeshua, and the Ruach HaKodesh (Holy Spirit) in this event.
Activities
Add the Jordan River to your map of Israel.
Look at some videos of the Jordan River. Here's a brief one: https://www.youtube.com/watch?v=vcu0HEe0MxQ
Color a picture here.