Welcome to Torah portion Re'eh.
Re'eh means See.
Scripture passage: Deuteronomy 11:26-16:17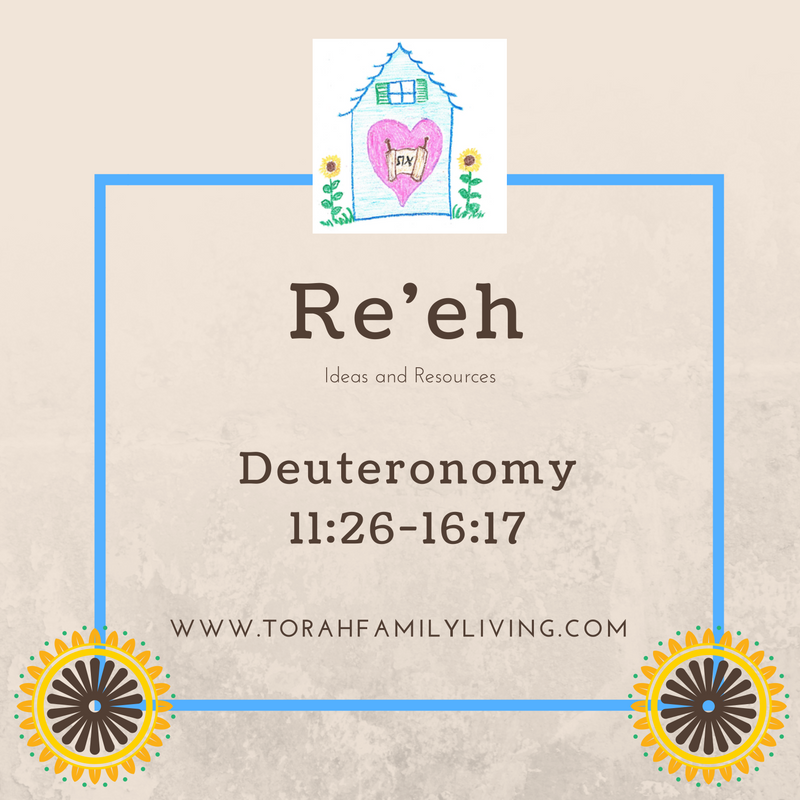 Excerpts from My First Torah are only available for the current Torah portion. Thank you!
Get your copy of My First Torah, and read each portion cuddled up with your little ones.
Suggested Activities
Copywork passage: Deuteronomy 12:1-4
Copywork for each Torah portion in cursive: available here
Coloring pages: Aish   Challah crumbs
Read aloud stories: Aish
Worksheets for different ages: One Torah for all
Printable book for teaching kosher
Studies for older children: Torah explorers   Restoration of Torah
Cut out or draw pictures of animals and glue them onto construction paper as a collage. Make one collage for kosher animals and one for non kosher animals.
Get some ideas from your kids on activities they might want to do during Sukkot. Now's the time to start planning!
Set up a fund for feast days.
Torah portion audio – Torah portion project
Feast day pinterest boards
Torah principles
YHVH is the one true Elohim, and we must follow His instructions when we worship Him.
YHVH is a wonderful Elohim who loves life, unlike other deities.
We must be careful who we listen to. They should point us to Torah, not to other gods.
It is important to learn about the right foods to eat. YHVH knows what is best for our bodies.
YHVH wants us to save up to celebrate His feast days! He wants us to rejoice with Him at His appointed times.
We need to look for ways to care for widows, orphans, those less fortunate than us. We can donate food and clothing locally, find ministries that help people in other countries, and pray for those that are suffering. This can also include victims of tragic circumstances.
Every seventh year is a rest for the land.
We get to celebrate Feast Days!
Join our email list and get ideas for teaching each Torah portion, homeschool ideas, Hebrew resources, and a free Scripture coloring page each week! When you sign up below, you will also receive a 4 lesson free course about Shabbat.
[grwebform url="https://app.getresponse.com/view_webform_v2.js?u=BxIrO&webforms_id=5214705″ css="on" center="off" center_margin="200″/]

Save