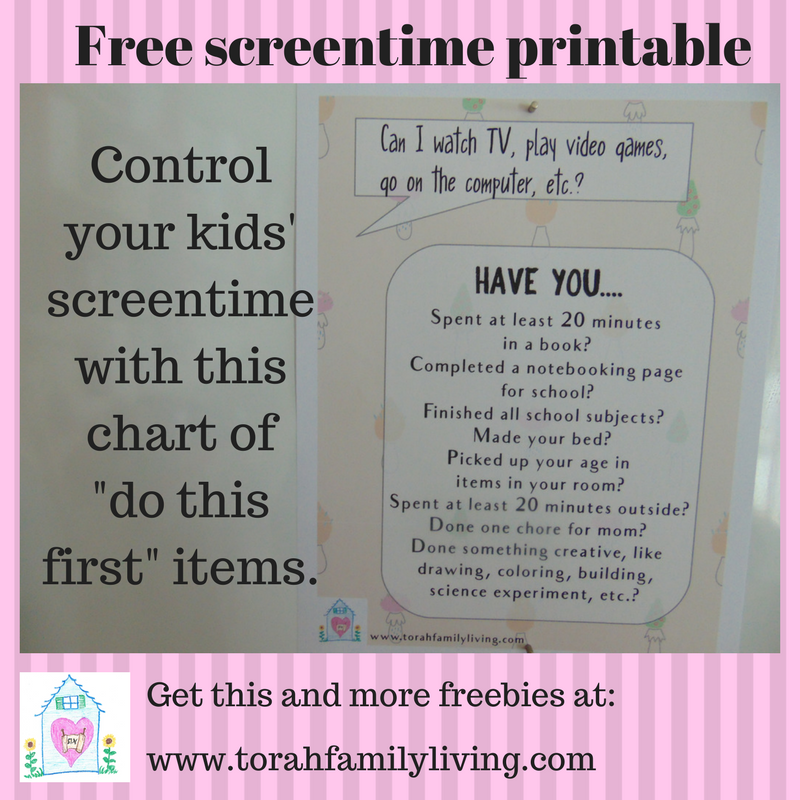 In our modern techno world, screentime like movies, games, tablets, computer, etc. can seem inevitable. I think the best case scenario would be to eliminate everything, but again, that is probably not realistic for most of us. So, I hope I have found a happy medium.
My husband and I were starting to see signs of addiction to the TV in some of our kids. We just didn't realize how much they were watching, mostly because they were watching PBS or other innocuous things. But when it got turned off and we were greeted with a less than desirable response, we decided to take action.
Rather than go cold turkey, which has never worked for us in the past, I set some ground rules. The kids have to complete a list of tasks in order to earn screen time every day. They know that they have a chance to watch something they really want to watch, but I'm happy because the TV is now off most of the day, and important jobs are getting faithfully done.
One of the items on the list is to spend time outside. The first day, they remembered how fun it was to be outside and I caught them doing this!
Here's my list of things for the kids to do before they can use the computer or TV.
spend at least 20 minutes in a book (reader or not)
complete a notebooking page (this involves writing, drawing, research, etc.) Bible study notebooking pages are coming soon to our shop!
finish all school subjects
make your bed
pick up your age in items in your room (using their age makes it automatically age appropriate)
spend at least 20 minutes outside
do one chore for mom (they ask and I assign something that needs done)
do something creative like drawing, coloring, building, science experiment, etc. (They might just forget that they want to watch TV!)
I put this list together into a printable for you to use. Just sign up below to get your printable, along with my ten second fixes parenting printable, and all my other printables and free ebooks.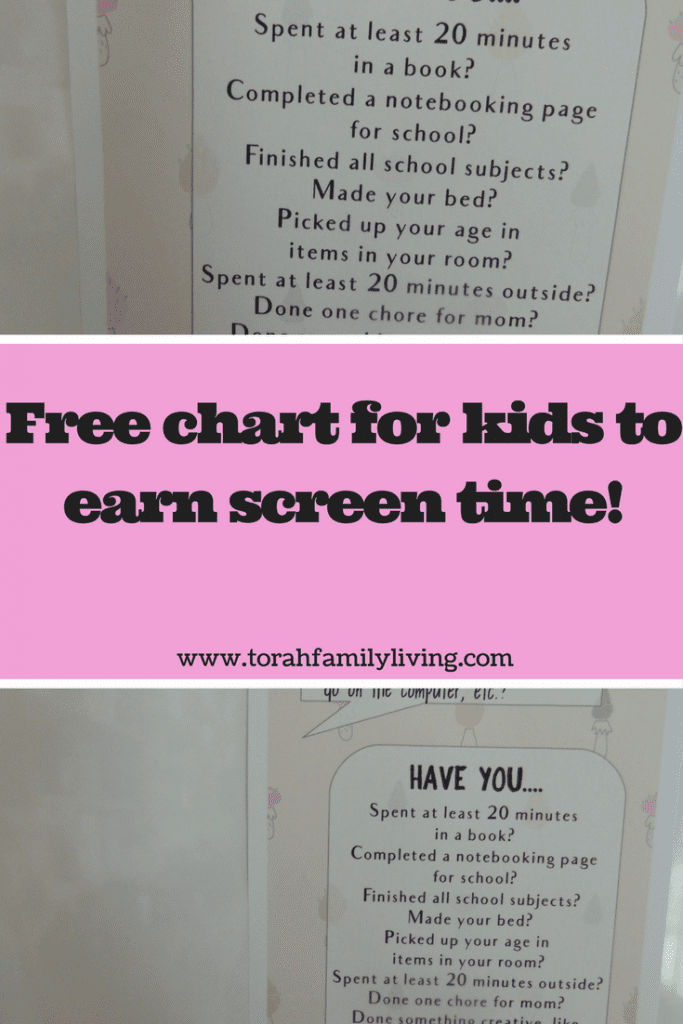 Save