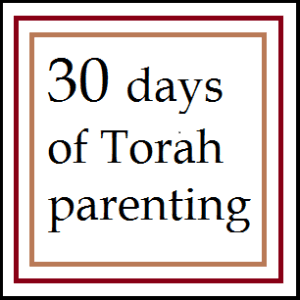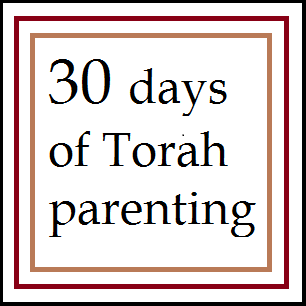 Monthly challenges can be great fun. They help us improve our lives one little step at a time. Great changes take little bits of work over time. So I am pleased to bring you a month of ideas to help you improve your Torah parenting skills. I am excited to hone myself during the month of November, and I hope you will join me. Please take a little time to do the project each day and share your experiences with the rest of us each day. Some projects are fun, some are a little more serious. Enjoy!
Day 11 ~ Together with your child, decorate and frame Psalm 139.
For you formed my inward parts; you knitted me together in my mother's womb. I praise you, for I am fearfully and wonderfully made. Wonderful are your works; my soul knows it very well. My frame was not hidden from you, when I was being made in secret, intricately woven in the depths of the earth. Your eyes saw my unformed substance; in your book were written, every one of them, the days that were formed for me, when as yet there was none of them. How precious to me are your thoughts, O God! How vast is the sum of them! If I would count them, they are more than the sand. I awake, and I am still with you.
(Psa 139:13-18)
Show your family that life is valued, that they are valued.
Download our printable book YHVH made me.
Let us know how it went. 🙂