Do your kids like a good story? Print them off their own little books that gently teach Torah principles.
My Little Torah Books (2-7 yrs)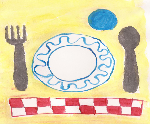 Torah Story Readers (5-9 yrs)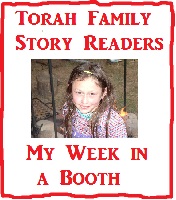 Sarah and Danny Adventures
Of Tents and Stars – Sarah and Danny learn about the Tabernacle. They learn that the stars in the sky are like the little holes in a tent.
Pine tree sukkah– A mishap in the rain leads to a better understanding of Sukkot.
Bible centerpiece– A treasure hunt uncovers Biblical truth.
Special Stories
Jonathon's Story – This is a special 8 part story about the Maccabees. It is designed to be read one part for each day of Chanukah.