Yes, I know. I haven't been around much lately. But I feel that I'm starting to settle in to the rhythm of this season of my life. So, here's a little peek at what's been going at our house lately.
Gramma  (Doug's mom) is spending her second winter with us.
Caleb is heading strong towards his first birthday. He is chattering, exploring, eating, and pulling up on furniture. His siblings adore him.
We have been having a good school year, with five students from kindergarten to seventh grade.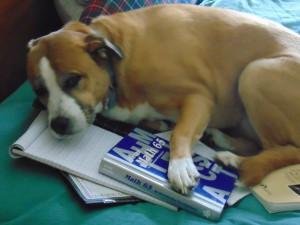 Our animal zoo continues with the addition of four pet rabbits.
We have struggled with some health problems. I am trying to overcome a genetic disorder that affects our joints, particularly in the hands and legs. Some of the kids are also showing symptoms so we are learning through trial and error. It also deeply affected my nephew, who has several disabilities as a result.
My children are growing up! They squabble and fight, but love each other very much. They don't understand a world where Torah is not the decision maker.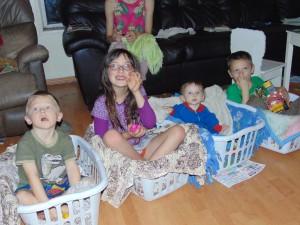 I've been studying herbalism after hours when I can squeeze it in, which isn't much.
I hope I am getting closer to figuring out how to keep up with the dishes and laundry for 10 people.
I am making a big change at Torah Family Living.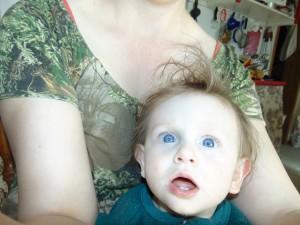 What's this big change? I'll be announcing it in just a few short days, but if you want the early scoop, you can be the first to find out by signing up for my email newsletter. 🙂