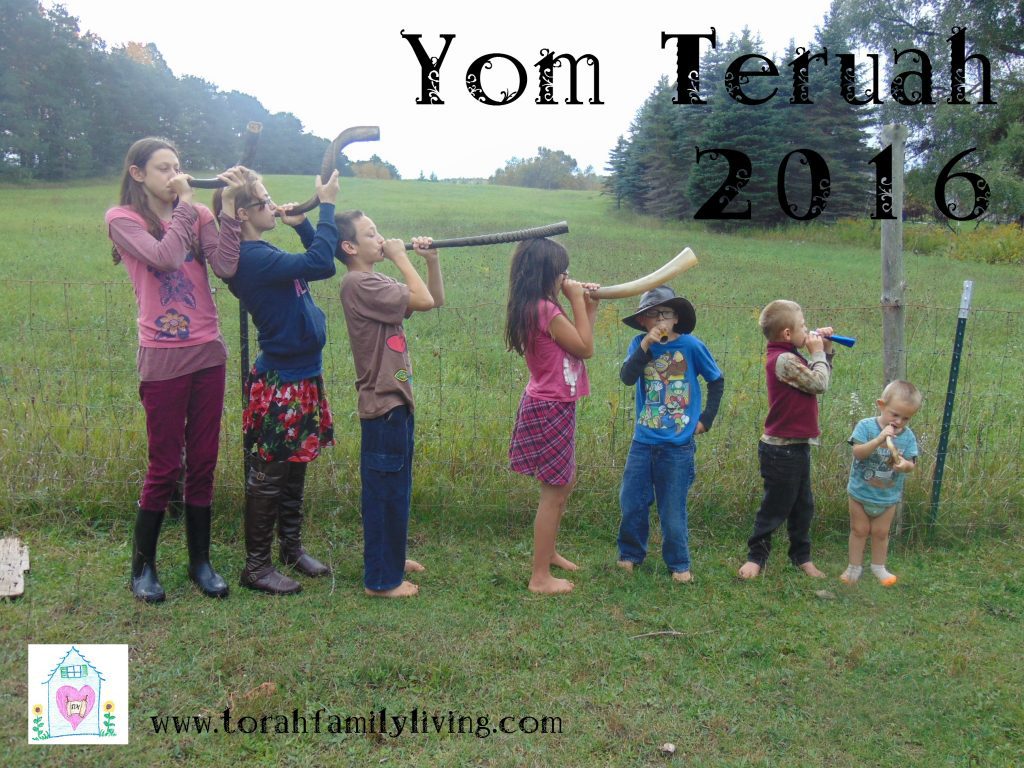 And YHVH spoke to Moses, saying,
"Speak to the people of Israel, saying, In the seventh month, on the first day of the month, you shall observe a day of solemn rest, a memorial proclaimed with blast of trumpets, a holy convocation.
You shall not do any ordinary work, and you shall present a food offering to YHVH."

Leviticus 23:23-25
The fall feasts are upon us once again. Excitement has been building at our house for a few weeks now. This year, we have the fall feasts countdown to thank for our excitement. If you didn't sign up to receive daily emails for the fall feasts countdown, there is still time. Talia from The Climbing Tree has put together a series of 35 daily emails with projects to help your family celebrate the feasts. I'll admit that I'm not very good at doing little projects with my kids or decorating the house, etc. But we've been following along with the emails, and we have enjoyed doing almost all the projects, which have ranged from posters to baking cakes.
Sometimes, we can get stuck in a rut when we do the same things over and over. I am a notorious creature of habit, so I have been particularly grateful for the parent devotional she includes with each project. We've been blowing shofars every year for several years now, but somehow I missed the whole coronation of the king part of Yom Teruah. Thank you, Talia, for teaching this amazing truth to me. Now that I know we are celebrating our King of Kings, I am seeing it everywhere. Like I said, "How did I miss that?"
Here are some pics from our projects so far. Again, it's not too late to sign up. The fall feasts countdown runs all the way through Sukkot.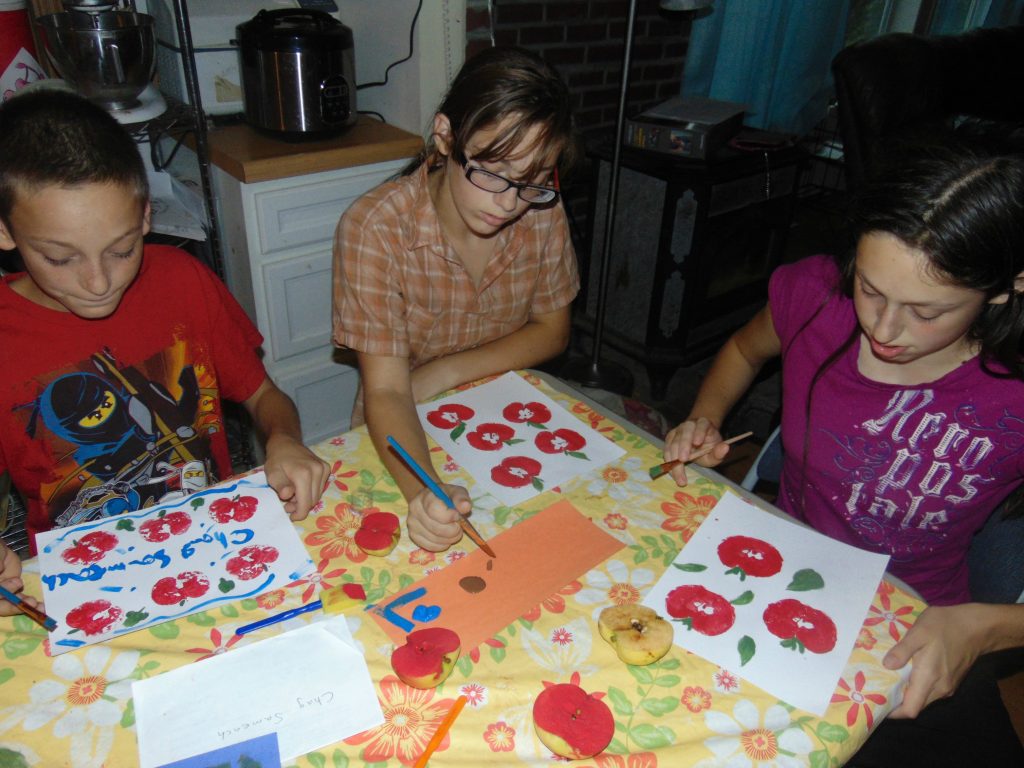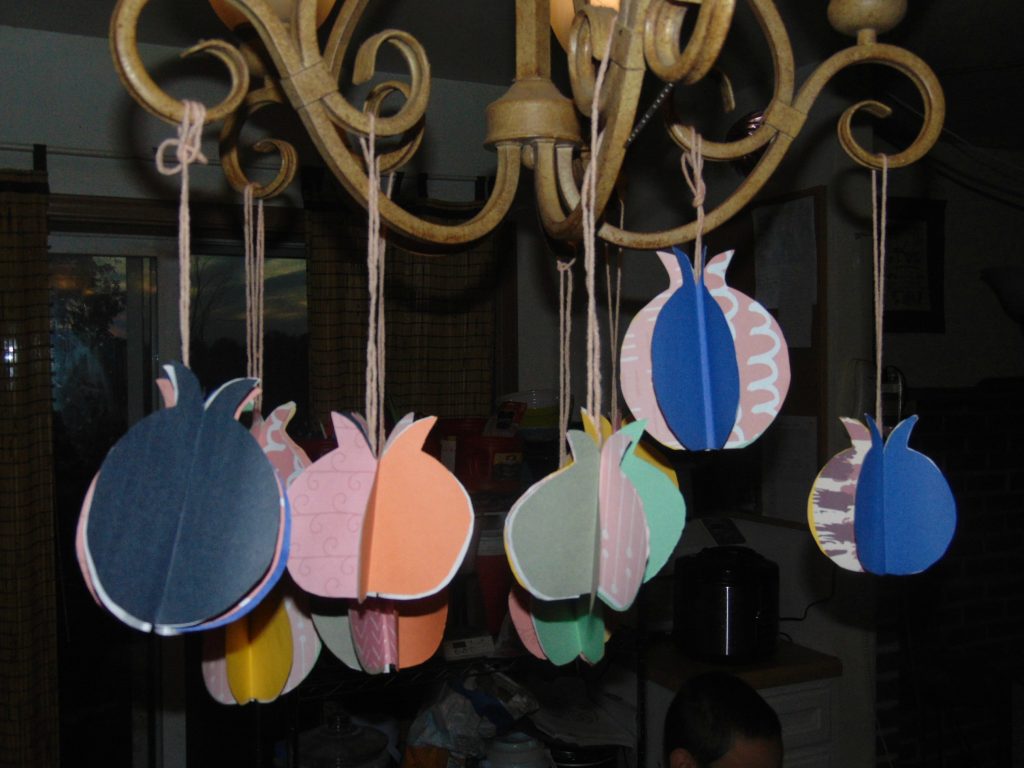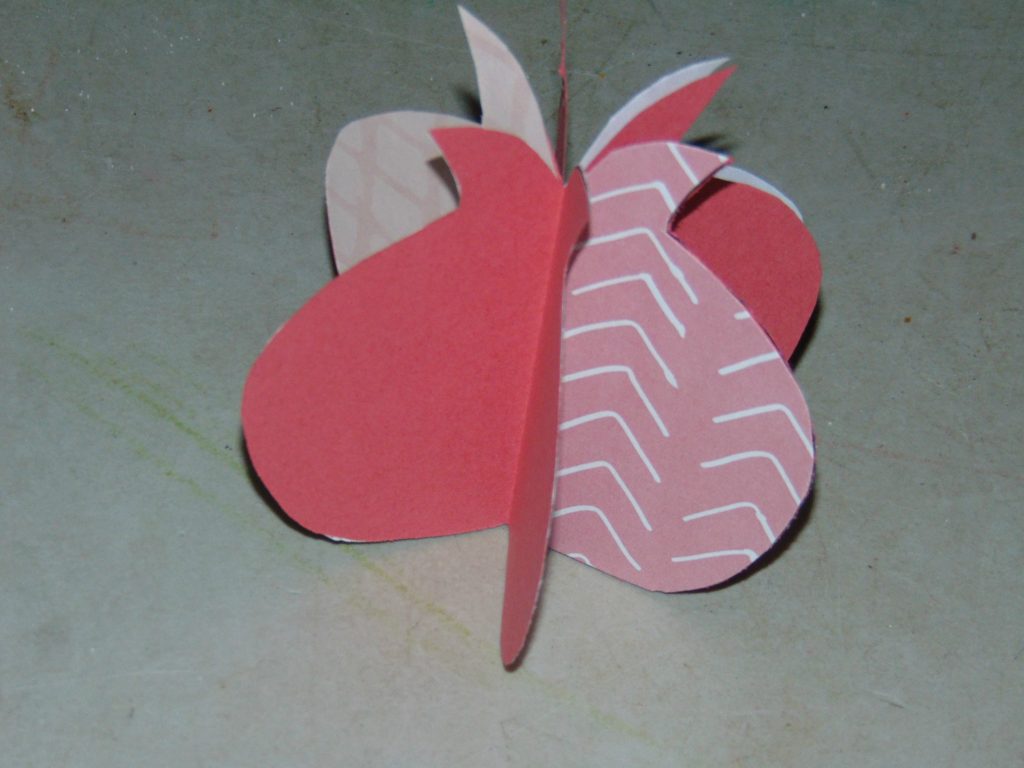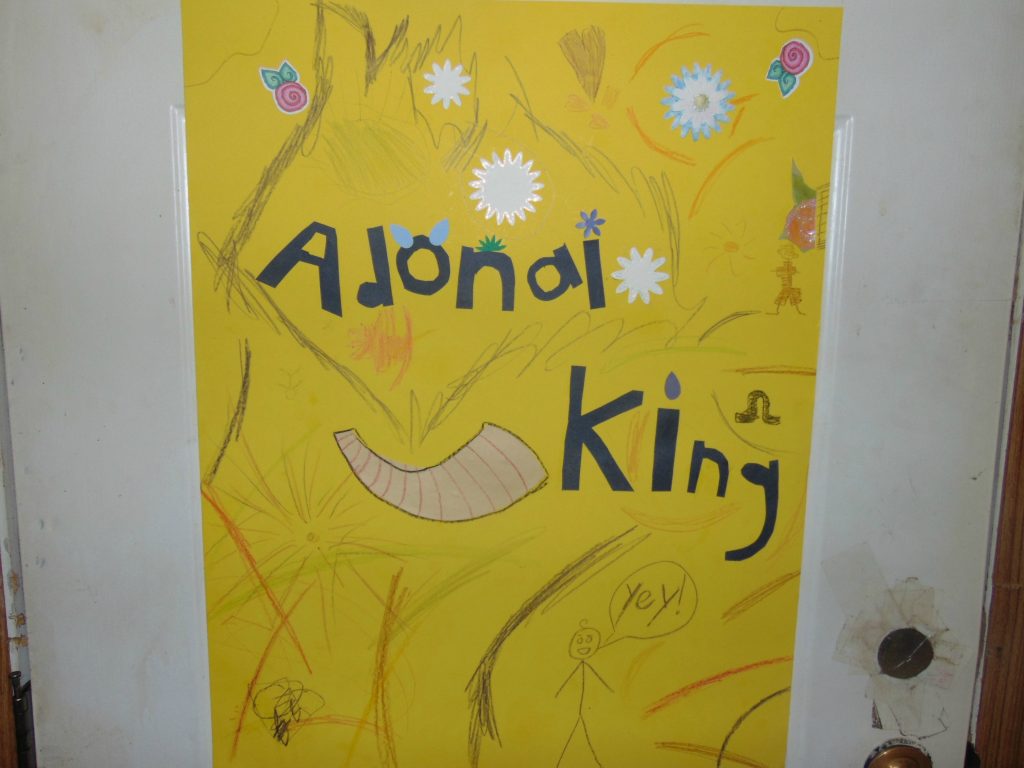 Suggested Scripture readings
Genesis 21:1-34
Numbers 29:1-6
I Samuel 1:1-2, 10
I Thessalonians 4:13-18
I corinthians 15:51-54
Jeremiah 31:1-19
We were able to celebrate Yom Teruah with our local group of believers, and we even met two new families! But, somehow I forgot my camera and didn't get a single shot to share with you. Oh well, we still had a delightful time, and were grateful that the rain stayed away so we could enjoy the time outside. I did get some pics of us blowing shofars at home, though.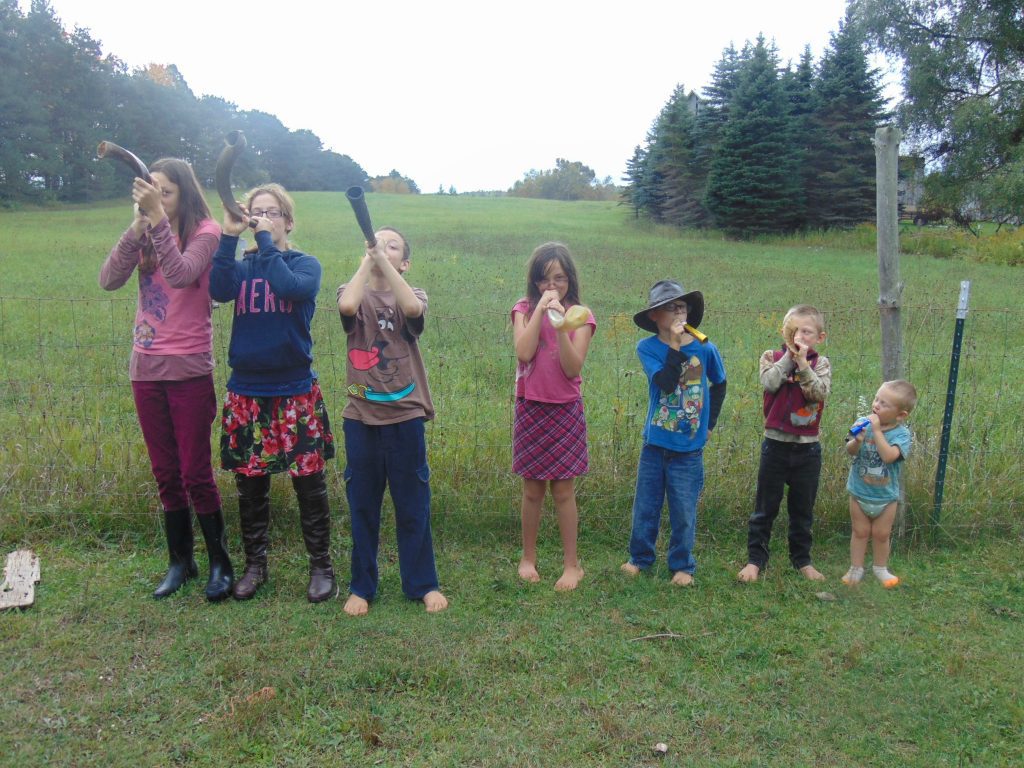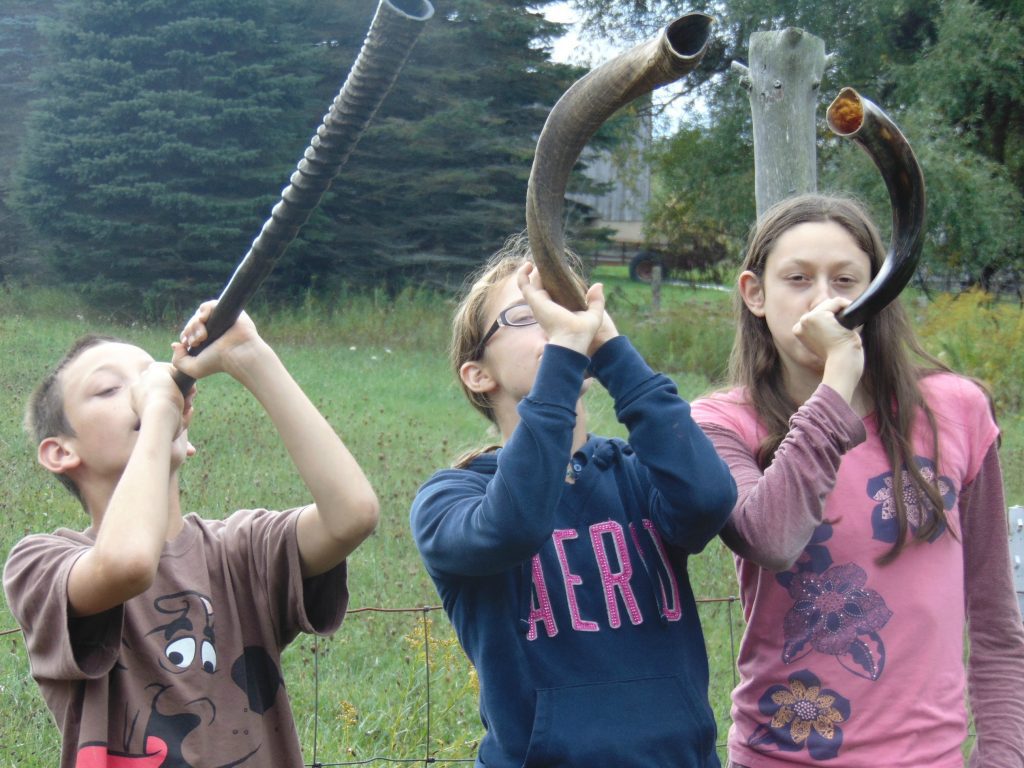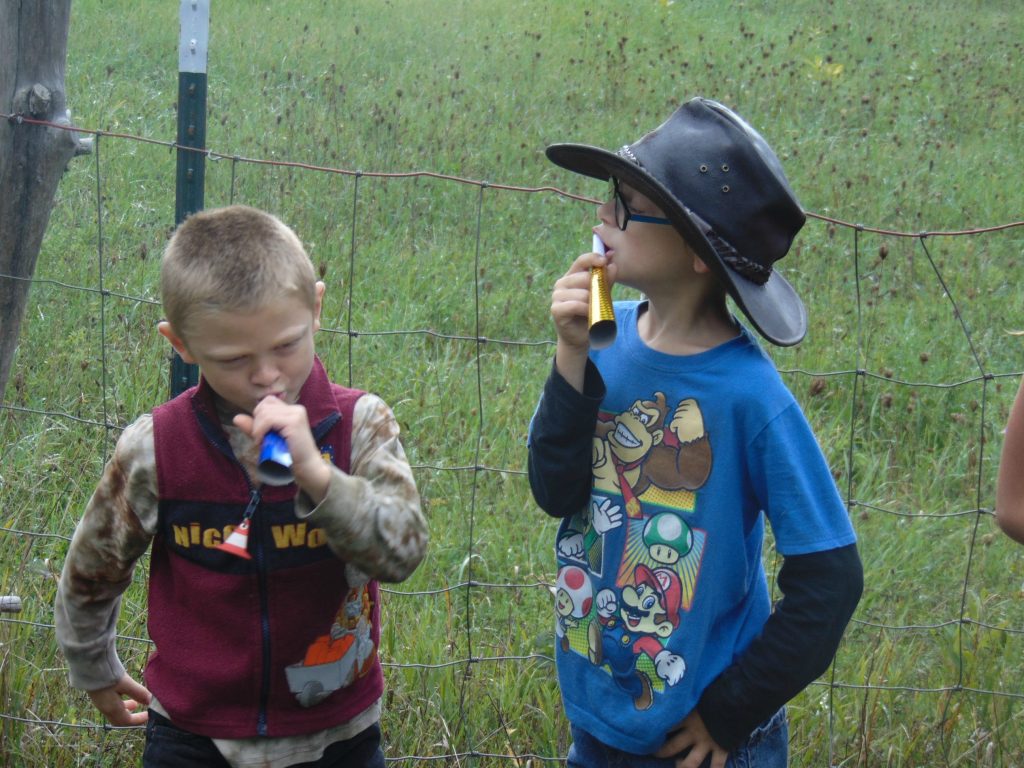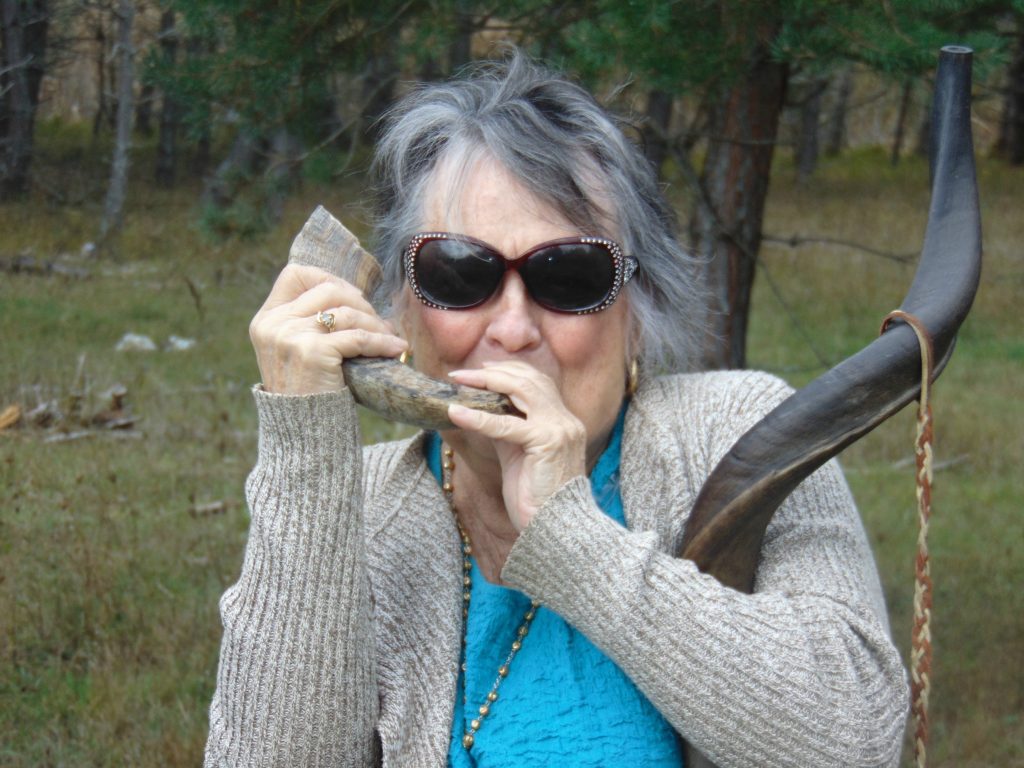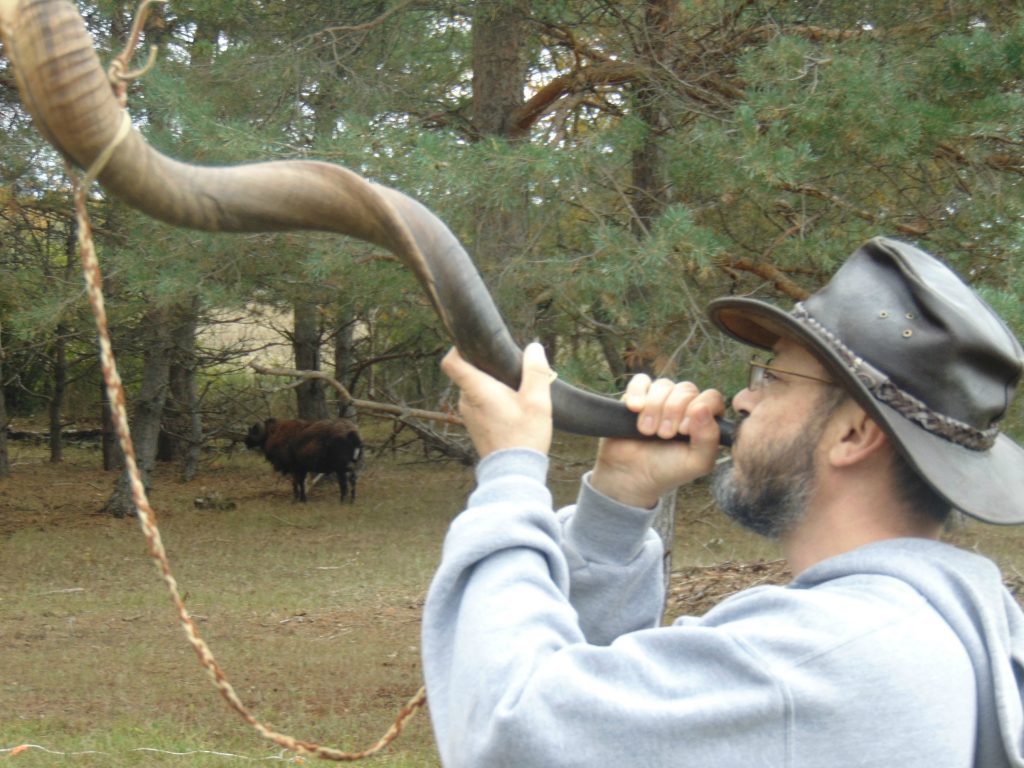 How did you spend Yom Teruah? What is your favorite part of the celebration?
Previous Trumpets posts
Are you new to this Torah journey? Be sure to read my ebook, "The Beginner's Guide to Torah Living," free when you sign up below.
[grwebform url="https://app.getresponse.com/view_webform_v2.js?u=BxIrO&webforms_id=4706005″ css="on" center="off" center_margin="200″/]
Save
Save
Save