And the LORD spoke to Moses, saying, "Speak to the people of Israel, saying, In the seventh month, on the first day of the month, you shall observe a day of solemn rest, a memorial proclaimed with blast of trumpets, a holy convocation. You shall not do any ordinary work, and you shall present a food offering to the LORD."
(Lev 23:23-25)
We have just entered into Feast of Trumpets! It is the first day of the seventh month, and we joyfully welcomed the day with lots and lots of shofar blasts!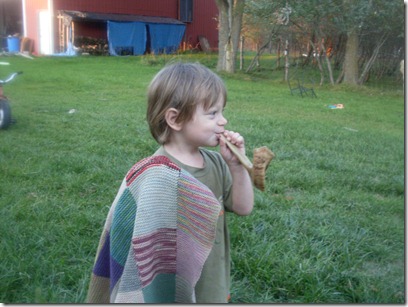 Elisha on the ram's horn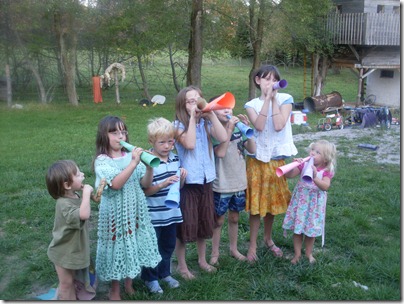 The next generation of trumpeteers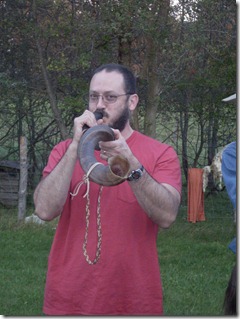 Daddy sounds the shofar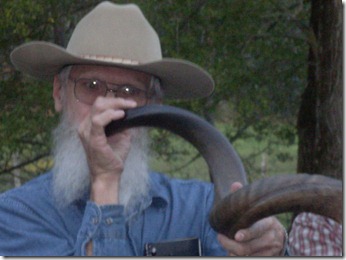 Gramps joins in
And, yes, I was there too.
We blew 100 blasts, a series of one long blast, three blasts, and nine short blasts. The last trump was a long blast. We look forward to the day when the last trump will sound to welcome our King!
We hope you have a wonderful celebration this Yom Teruah and during the rest of the fall feasts.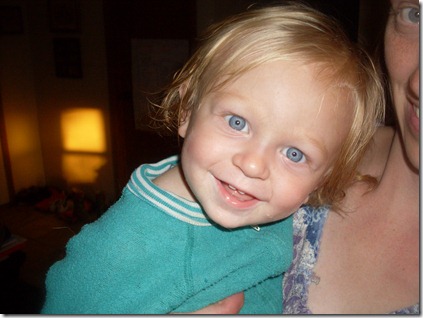 Shalom!