This month, we celebrate some of the amazing, godly women of Scripture. Though none of us are perfect, it is wise to learn from faithful women who have gone before us. I picked some lesser known women, some of which are very special to me.
Anna, the prophetess
the persistent widow
Abigail
Lydia
Rahab
Mary and Elizabeth
Hannah
Widow who shared with Elijah
Older woman, teaching the younger women
Woman who grabbed Yeshua's tzitzits
Lois and Eunice
Martha and Mary
Poor widow
Shunammite woman
Click on the image below to download your free printable verse list and matching journal pages.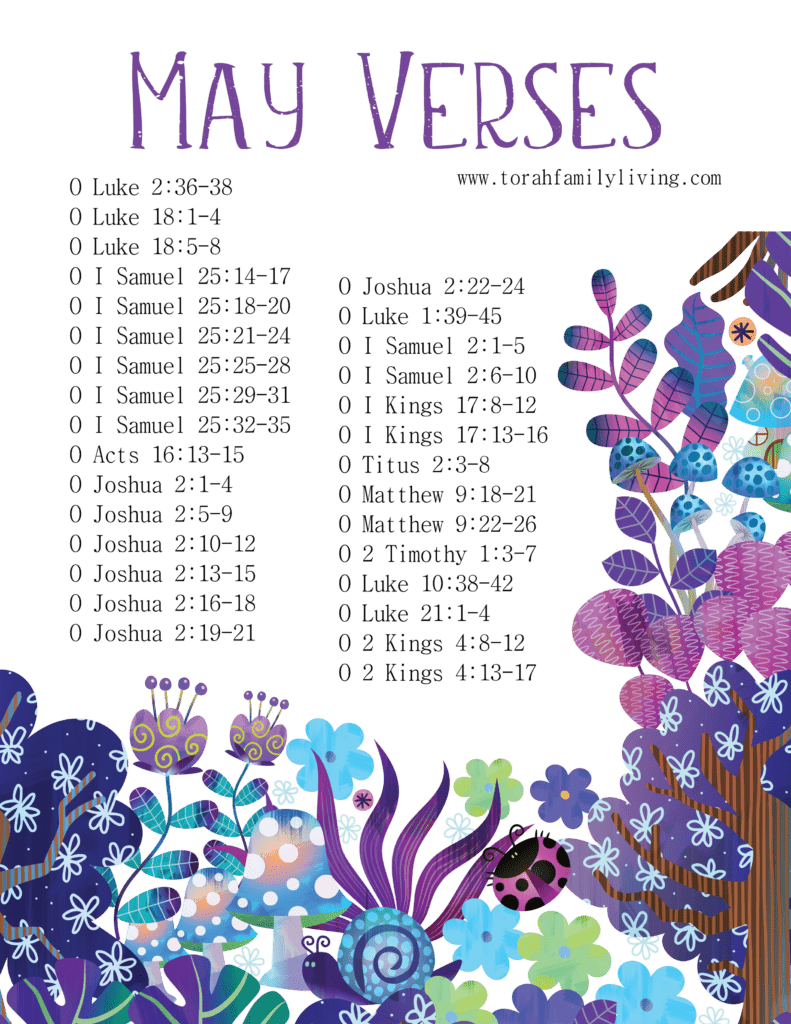 ---