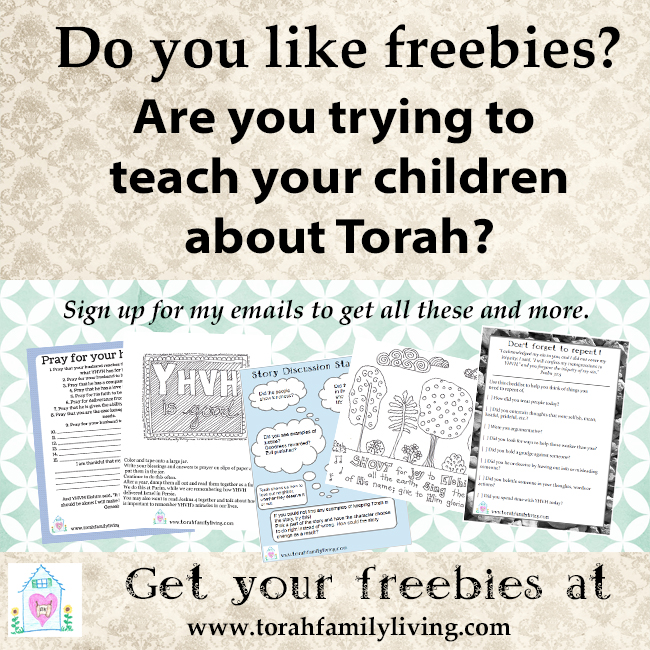 Thank you so much for your interest in my email list. I have put together a resource library of goodies for you. I hope they will each be a blessing to you. Once you are signed up, you will receive a welcome email with the freebies at the bottom, and you can also download the freebies at the bottom of any email.
I try very hard to only send you useful information and links. I aim to send out emails once every Tuesday. I look forward to seeing you each week. Thanks for letting me help you on your Torah journey.
Some of my current goodies include:
Daily homeschool record sheets
2 weeks of Bible copywork from Joshua
Torah portions printable
Scripture coloring book
Hanukah read aloud story
screentime printable for children
repentance printable
alephbet seek and find worksheet, and flashcards
parenting printables
Beginner's Guide to Torah Living ebook
If you would also like to take one of my free email courses, you can sign up for them below.
Shabbat mini course
Time management mini course