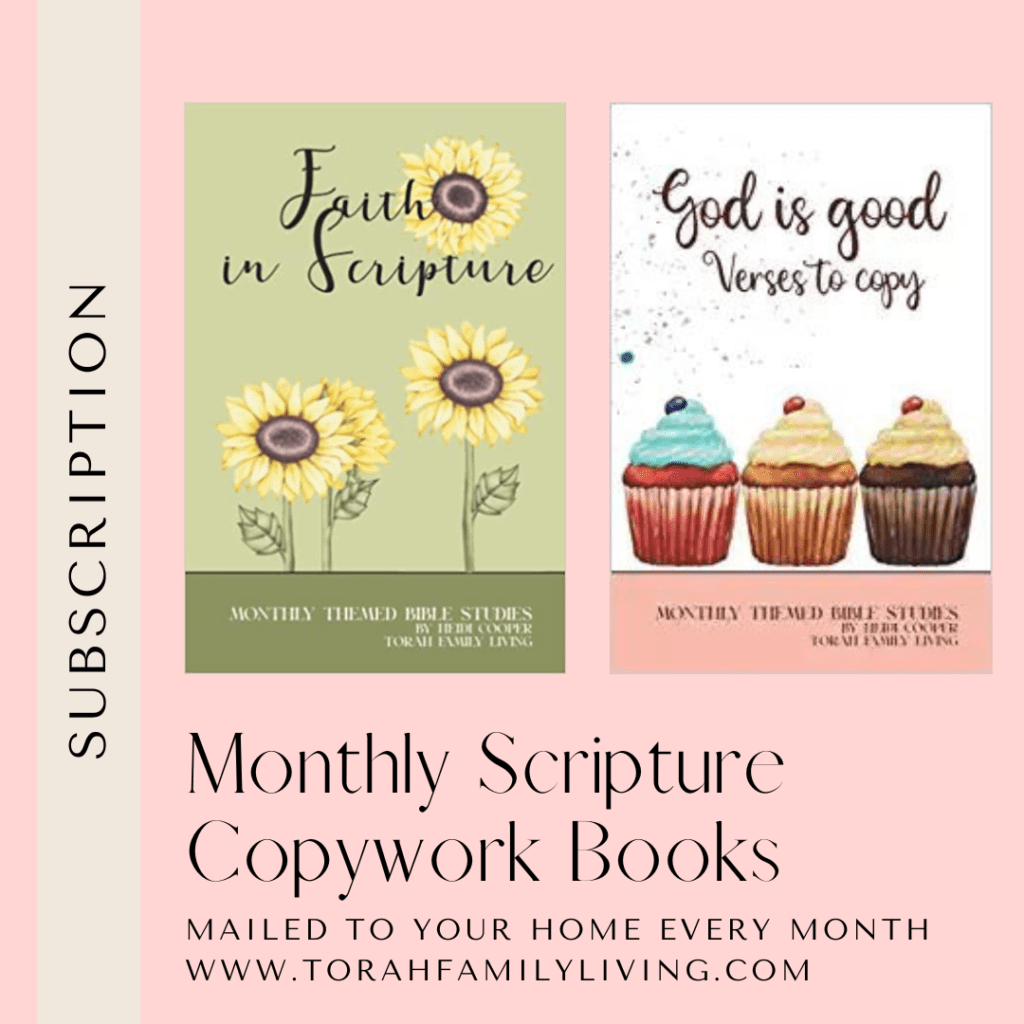 The professionally printed paperback notebooks measure 6×9 inches. They are a perfect size to keep with your Bible to study the passages throughout the month. You will find the full list of verses at the front of the book, followed by 2-page spreads for each passage. There is plenty of space to copy all the verses, add your own study notes, and even track prayer requests for the month.
This is a monthly subscription, so you will receive your copywork book in the mail each month automatically, and your paypal account will be charged automatically. You will need to start your subscription by the 3rd of the month to receive the next book. I ship books on approx. the 15th of each month. For example, I would ship February's copywork on January 15th. To receive February's copywork book, you would need to be subscribed by January 3rd. Otherwise, you will start with the March book. This allows for printing and shipping time. Shipping is included in your monthly price.
Subscription plans are currently only available through paypal.