Monthly challenges can be great fun. They help us improve our lives one little step at a time. Great changes take little bits of work over time. So I am pleased to bring you a month of ideas to help you improve your Torah parenting skills. I am excited to hone myself during the month of November, and I hope you will join me. Please take a little time to do the project each day and share your experiences with the rest of us each day. Some projects are fun, some are a little more serious. Enjoy!
Day 1 ~ Stop and listen to your children.
Your children are little people and they are worth listening to. Find out what is going on in their heads by just listening, on their terms, when they volunteer. You will learn far more in those spontaneous moments when you stop and listen, than if you try to set up a teachable moment.
When your child comes up to you today with something to share, drop everything, look them in the eye, and listen.
Be sure to tell us all about it in the comments!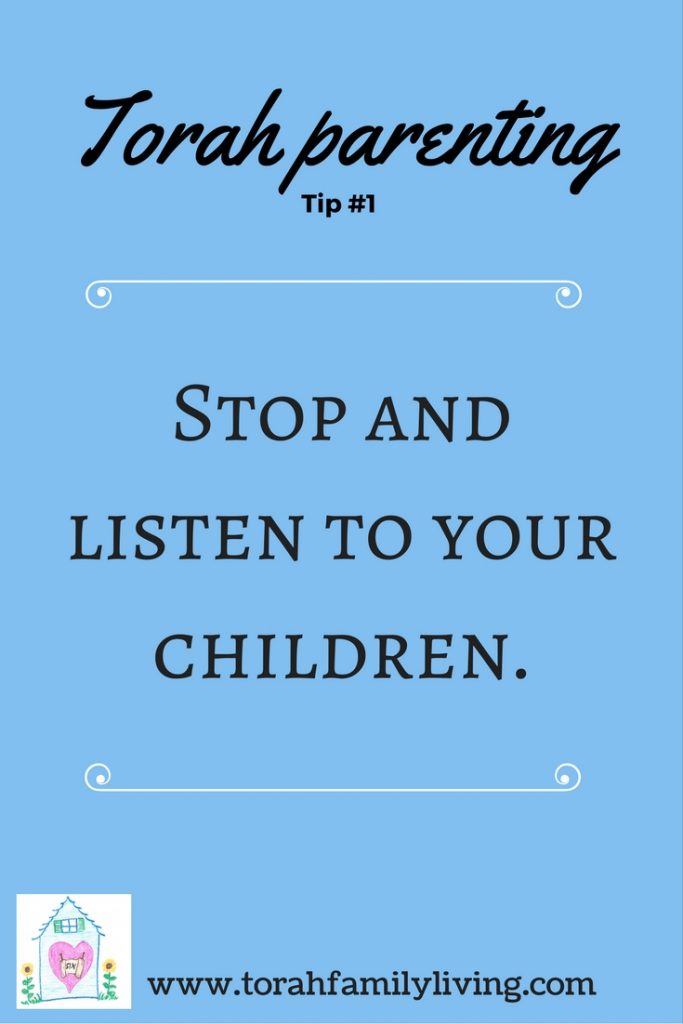 Want more quick ideas to help you connect with your children? Sign up for my 10 second fixes printable. It's filled with easy ways to start connecting with your children right now.
[grwebform url="https://app.getresponse.com/view_webform_v2.js?u=o17qr&webforms_id=9358305″ css="on" center="off" center_margin="200″/]
Save
Save
Save
Save
Save
Save
Save