Welcome to Torah portions Mattot and Masei.
Mattot means tribes. Masei means journeys.
Scripture passage: Numbers 30:2-36:13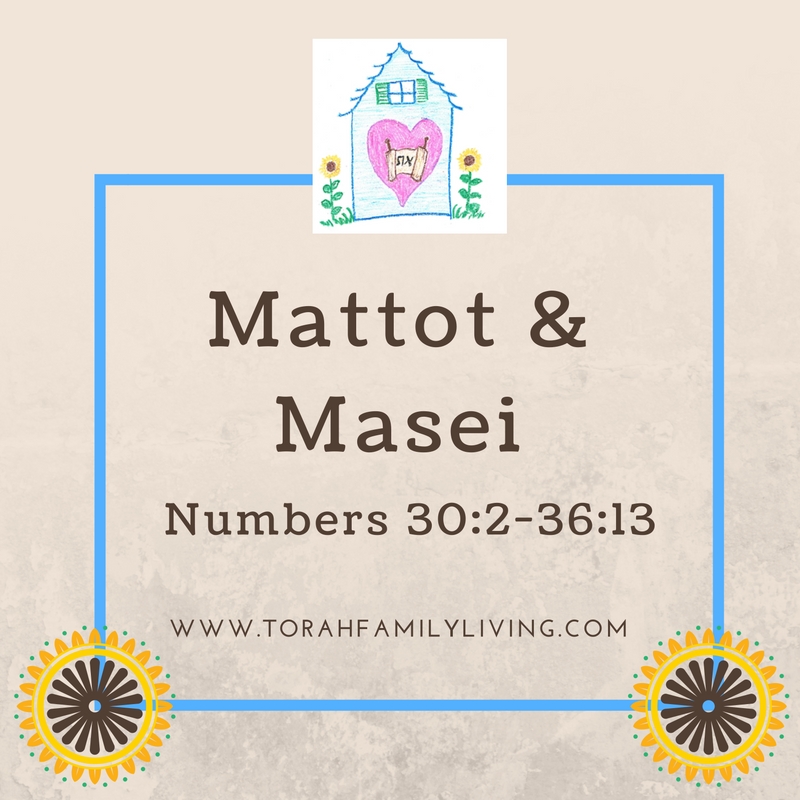 Excerpts from My First Torah are only available for the current Torah portion.
* Get all the Torah portions in My First Torah, a beautiful, illustrated paperback here. *
Suggested activities
Copywork passage: Numbers 30:1-2; Numbers 35:9-12
Get a copywork book that includes all the Torah portions!  Tracing  Print  Cursive
Coloring pages: Aish coloring pages : Coloring pages and crafts from Challah crumbs
Read-aloud stories: Aish, found under Parents and Kids column
Worksheets for different ages of children: One Torah for all
Are you part of a group who meets on Shabbat? We are blessed to meet every couple weeks with some local families. We are trying to help our children sit with the adults during the Torah reading, so we are using a little thing called Shabbat bags. The kids packed their Bibles, some crayons, and some of the printables I listed above. Do you use a similar concept to help your children sit still? What do you use?
Save
Save
Save