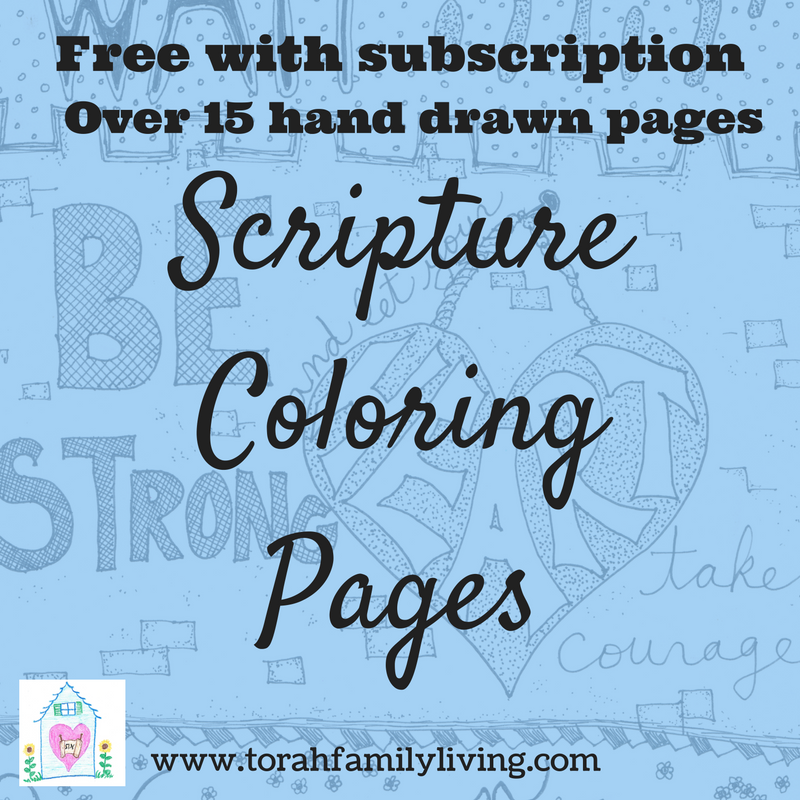 As I have talked about before, it is so important to find ways to bring Scripture into your everyday life. We are commanded in Deuteronomy to post Scripture on the doorposts of our home. What better way to meditate on and surround ourselves with Scripture than to color and hang Scripture on the wall? These Scripture coloring pages are pretty enough to hang. You can find more ideas for posting Scripture in your home here.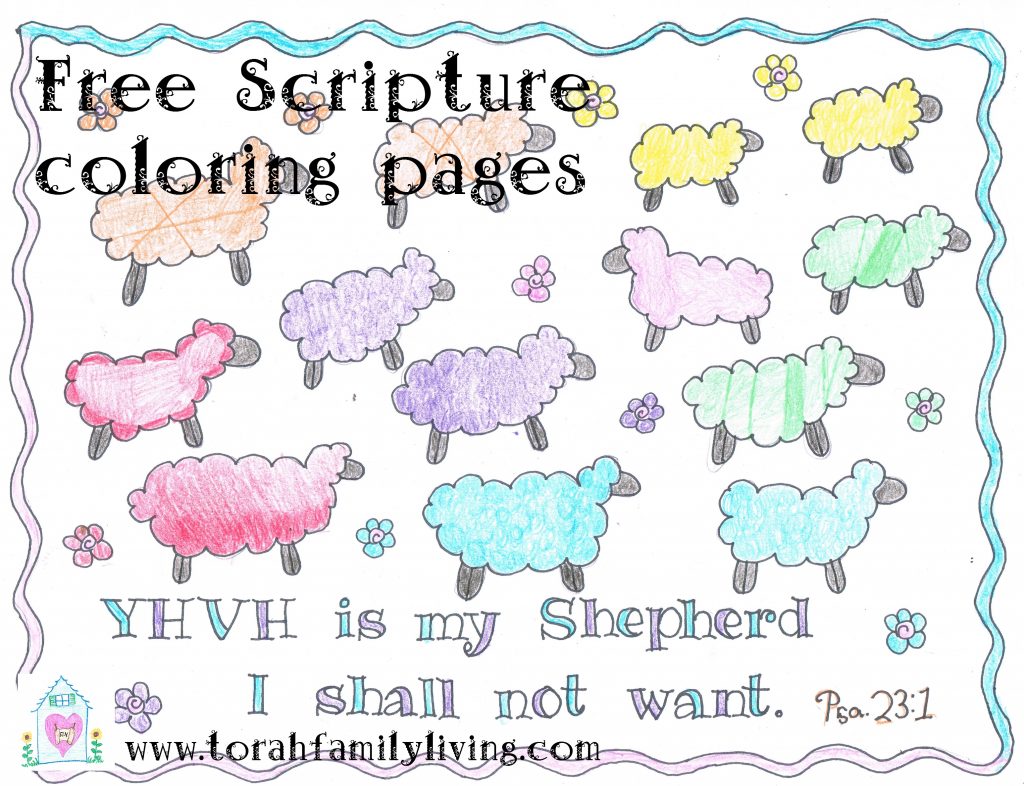 I have put together a collection of 15 Scripture coloring pages for you and your children to enjoy. There are also two planning pages with Scripture and pictures to color. I hope you will enjoy spending time with your children (perhaps on Shabbat mornings) coloring and learning Scripture together.
Just sign up below and you will receive your free printable coloring book, along with other cool freebies, each designed to help you bring Torah into your home in real and practical ways.

Need more ideas for bring Scripture into your home? Try these ideas!
Create a children's Torah notebook
How NOT to teach your children the Bible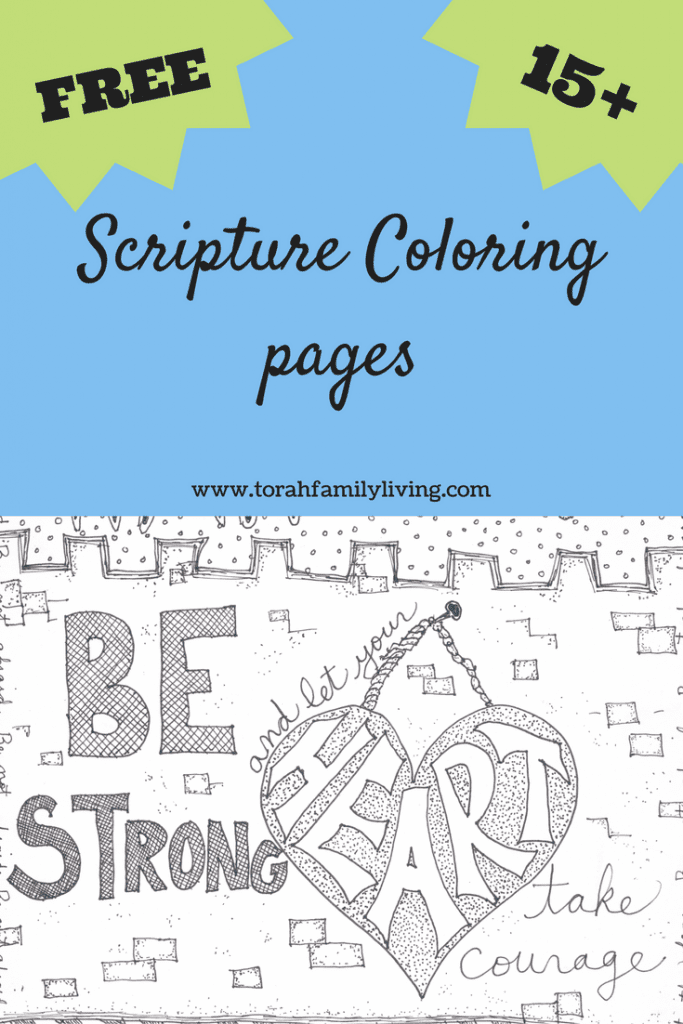 Save
Save