Welcome to Torah portion Bechuchotai
Bechuchotai means In my statutes
Scripture passage: Leviticus 26:3-27:34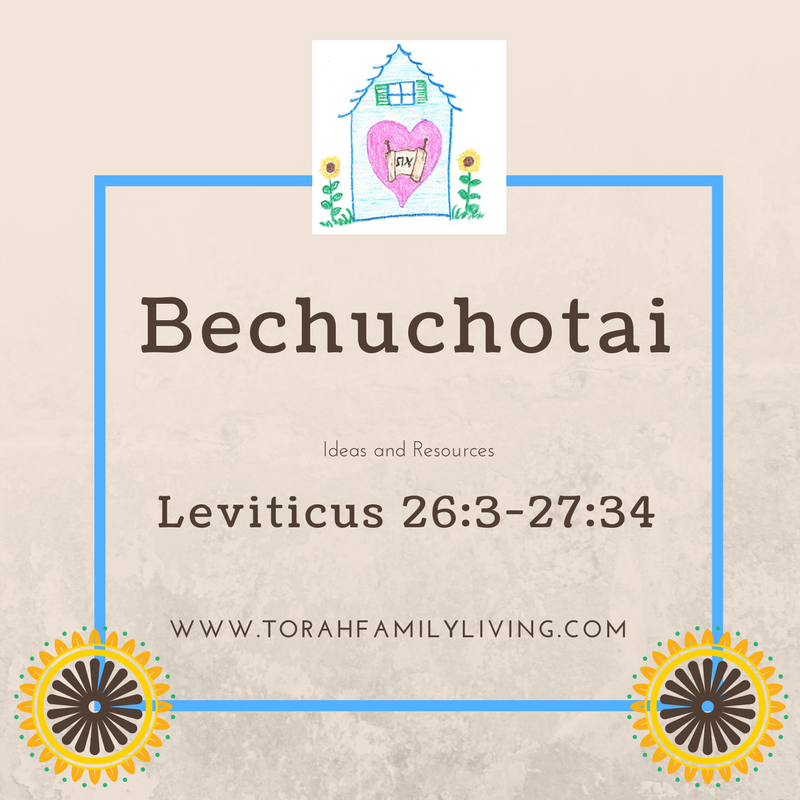 YHVH is a wonderful and powerful Elohim Who can bless us when we obey and curse us when we disobey.
YHVH knows what is best for us, and what will hurt us.
When we obey, He promises that some amazing things will happen.
We will get rain at the right time.
We will get large crops and fruit from our trees.
Our grain will last until the grape harvest, and our grapes will last until the next grain harvest.
Our bread will satisfy us.
We will have peace and sleep without fear.
There will be no dangerous animals or war in the land.
We will be the victor against any enemy.
We will have many children.
YHVH will dwell among us and be our Elohim.
If we disobey and despise His commands, some awful things will happen.
We will live in panic and fear.
We will get terrible diseases and fevers.
We will get blindness and heart disease.
We will plant seeds but not harvest the food.
We will be destroyed by our enemies.
We will be ruled by those that hate us.
We will run in fear when no one is chasing us.
If we still do not listen to YHVH, He will continue to punish us until we listen.
We will be humbled.
The sky and the ground will fight against us.
We will work very hard and not accomplish anything.
Dangerous animals will come after us, our children and our animals.
War will come to the land, and we will gather in the cities and get sick.
We will make bread but there will never be enough.
Our buildings and false gods will be destroyed.
The land will be desolate and look like a wasteland.
YHVH will scatter us all over the earth in different countries.
Then the land will enjoy the Sabbath rest that we did not give it.
But YHVH promises that if we confess our sin and return to following Him, He will remember the covenant He made with us.
He will be our Elohim once again.
YHVH always keeps His promises.
He remembers His covenant with His people, and He does what He says.
We are to do the same.
When we say we are going to do something, we must do it.
If we think we won't be able to do something, then we should not say that we will do it.
YHVH wants us to be honest, truthful, and faithful to keep our promises.
My First Torah is available as a full color paperback.
Suggested Activities
Copywork passage: Leviticus 26:3-4
Tracing copywork book for all the Torah portions

Coloring pages: Aish   Challah crumbs
Read aloud stories: Aish
Worksheets for different ages: One Torah for all
Older child studies: Torah explorers   Restoration of Torah
Torah together – small group Bible study for each portion, also suitable for families with older children
Lessons in Yeshua's Torah – a book packed with activities for each Torah portion (affiliate link)
Morah, Morah, teach me Torah – a book written to help you teach preschool children (affiliate link)
Context for Kids
Get more ideas on Pinterest!
[grwebform url="https://app.getresponse.com/view_webform_v2.js?u=BxIrO&webforms_id=4720305″ css="on" center="off" center_margin="200″/]


Save
Save