We often discuss decluttering our homes and cars and purses. We scroll through Pinterest looking for ideas. We sort our belongings into piles to help us decide what to do with it all. I'm a strong believer in decluttering. Getting rid of our extra belongings helps us to manage our homes better. It also greatly improves our mood, which our families are grateful for. But I want to address another part of our lives that needs to be decluttered. Let's talk about our hearts.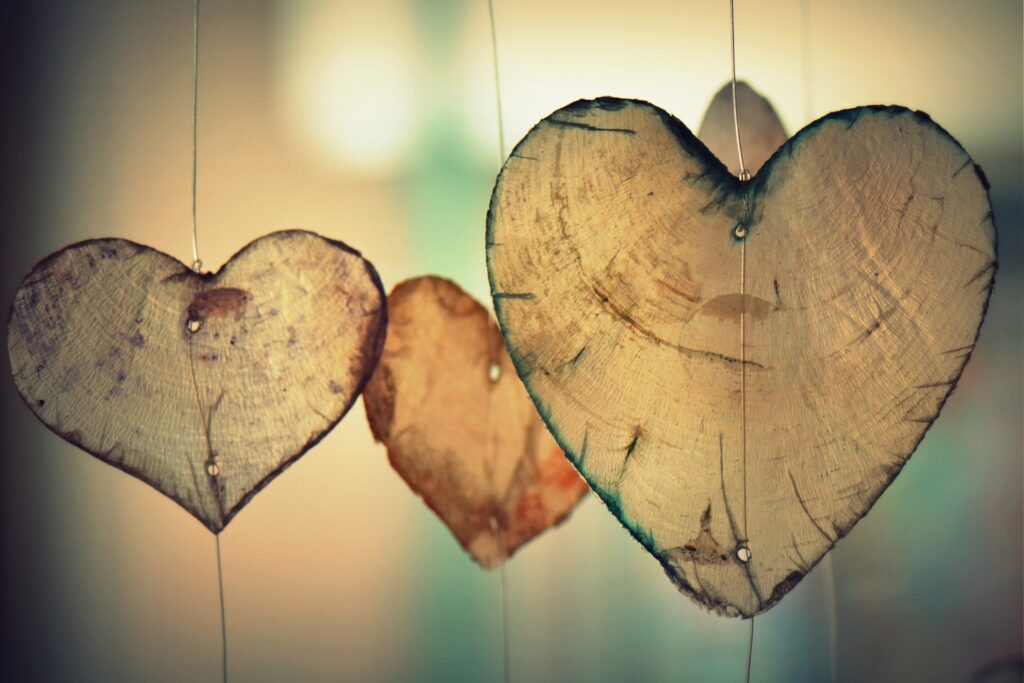 What is the state of your heart?
In their natural state, our hearts tend towards evil. Even as a redeemed people, we must be on guard against evil cluttering up our heart once again. While there are many things that can pile up in our hearts, let's look at just four today: immaturity, doubt, mediocrity, and selfishness.
Remove immaturity
When I was a child, I spoke like a child, I thought like a child, I reasoned like a child.

When I became a man, I put away childish things.

I Corinthians 13:11
I love having teenage children. I enjoy listening to their unique perspectives, and watching their lightbulb moments. My oldest daughter shared some insights from her reading, and it matched perfectly with this blog post. She had been learning about the importance of personal responsibility, and to paraphrase, "Stop making excuses!"

We are too quick to make excuses, baby our weaknesses, and get upset when someone says something we don't like. That sounds like immaturity to me. While I don't enjoy it, I expect a bit of immaturity from my seven-year-old. He is still a child, and is still in the process of learning self-control, cause and effect, and appropriate responses. My older children, on the other hand, have reached a higher level of maturity, at least most days lol. They can play competitive games without pitching a fit. They can research and learn new skills. They can carry on a responsible, adult conversation.

In Corinthians, we are instructed to "grow up."
That means we need to constantly be in a state of improvement. This can be painful sometimes. Holding on to our weaknesses and immaturity is comfortable.
Here are some signs of immaturity that need to be decluttered.
Making excuses
drama
blaming others
assuming I am the victim
Refusing tasks that seem too hard
Remove doubt
I am Adonai your God, who brought you out of the land of Egypt, out of the house of bondage.

Exodus 20:2
The first thing YHVH says on Mount Sinai is a declaration of who He is. Our foundation for removing doubt is understanding who Yah is.

I hate to admit it, but when I have let doubt clutter my mind, my prayers sound like desperate and pitiful crying. "Yah, please could you possibly…?" They are not the prayers of someone who knows who their God is. They are the prayers of someone who is hoping maybe, possibly, if He has enough time…
This ought not to be.

Yah, unlike all pagan gods, has willingly told us about Himself. He has clearly told us of His character and expectations. He has recorded His extraordinary acts throughout history. He sacrificed His only Son on our behalf. Surely we can give Him our trust and declutter the doubt from our hearts. If you struggle with doubt as I sometimes do, I suggest that you start a list of Yah's works and character, both in Scripture and in your own life. The better you know your Abba, the easier it is to trust Him.
Remove mediocrity
I know your deeds, that you are neither cold nor hot. Oh, that you were either cold or hot! So because you are lukewarm, and neither cold nor hot, I am about to spew you out of My mouth.

Revelation 3:15-16
Mediocrity is easy to slip into. Passion for a subject can be frowned upon by society. We are encouraged to be gray, just blend in, maintain an average life, look like everyone else.
Yet, Yah requires passion. He demands that we choose. We need to either follow Him with our whole hearts or reject Him completely. Obviously, I'm going to encourage you to choose the former. Passion can be scary, and loud, and raw. Yah wants us to be on fire for Him. How can we do that? How can we tell if we are spiritually hot?
If you are on fire for Yah, it will show in your private time. What do you choose to do, or think about, when no one else is around? An honest answer to this question will show you where your passions are.
Do you speak truth, or keep silent? Our speech should be seasoned with salt (flavored so others will want to receive it) and spoken in love. The question is, are you speaking up? I find myself keeping quiet when I should speak up. This is a lesson I'm learning.
If you want a fire to keep burning, you need to feed it some fuel. If you want to be on fire for Yah, you need to keep that fire fed. Spend time in the truth of His word. Spend lots of time in prayer. Obey His commands.
Remove selfishness
But now, set them all aside- anger, rage, malice, slander, and foul language out of your mouth. Do not lie to one another. After all, you have taken off the old self with its practices and have put on the new self that is being renewed in knowledge, according to the image of the One who created him. Here there is no longer Greek and Jew, circumcised and uncircumcised, barbarian, savage, slave and free; but Messiah is all, and in all.

Therefore, as God's chosen people, holy and dearly loved, clothe yourselves in tender compassion, kindness, humility, gentleness, and patience- bearing with one another and forgiving each other, if anyone has a grievance against another. Just as the Lord pardoned you, so also you must pardon others. But above all these things put on love, which is the bond of perfect harmony.

Colossians 3:8-14
I am not going to elaborate much on this passage because it is pretty detailed. There are plenty of things in this passage that we can zero in on in our own lives. We need to ditch the "me first" attitude that has penetrated our society. When we care for each other, we are all cared for. That can seem contraindicated, but I am challenging myself and you to put other people first, and give them a chance to put you first. According to this passage, even if they don't, we are still Yah's chosen people and much more valuable than sparrows or flowers in the field. We all know that they are not beyond His care. Trust Him to make sure you are cared for, and put aside the selfishness.
When you have cleared out all this heart clutter, you will have plenty of room to display your beautiful smile, front and center.