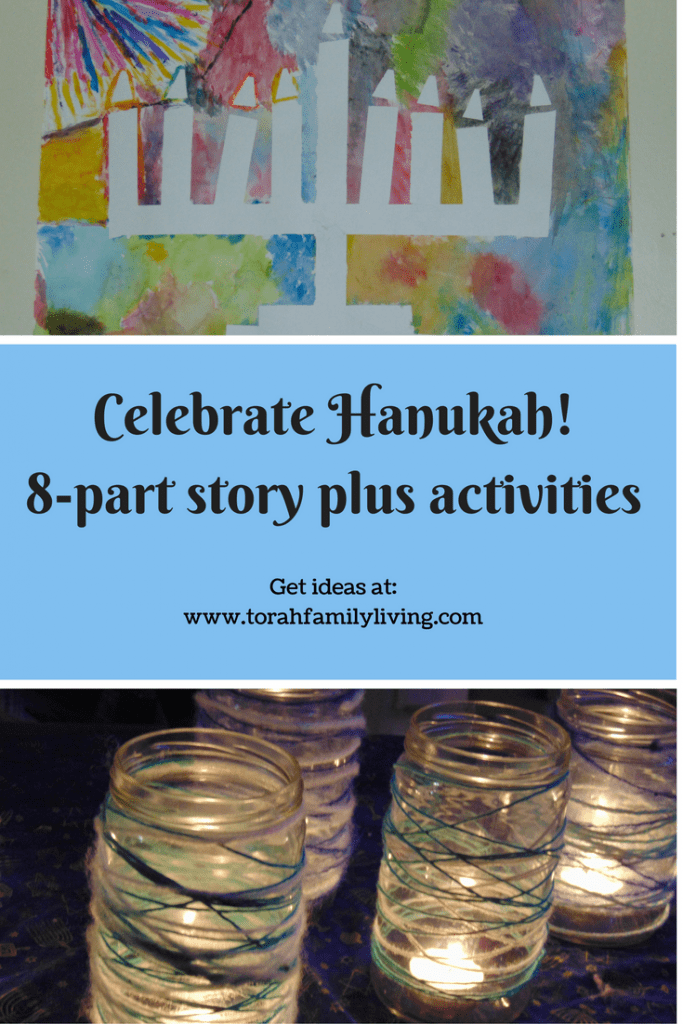 Our home is in full gear getting ready for Chanukah. We are planning the treats we will make and counting down the days.

There has been some controversy about Chanukah because it is not listed as a biblical feast. The "miracle" of the oil cannot be substantiated with historical evidence. The nine candle menorah is not found in Scripture. These are legitimate concerns, so I would like to share our approach to Chanukah.
First of all, we try to teach our children truth. We see no need to teach them legends when the truth is so incredibly exciting. So I have written the story of the Maccabees in a way that is appropriate for children. "Jonathon's Story" recounts the true story of the Maccabean Revolt in 8 chapters, one for each day of Chanukah. You will be carried off with the faith, the emotion, the victories. Each day also has a few activities to enjoy together as a family. Great heroes are worth learning about, and it's great to have fun while you learn.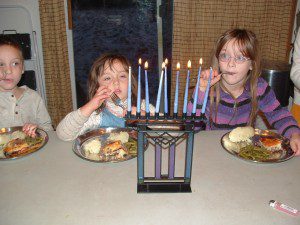 We have a Chanukah menorah that was a gift to our family. We put seven candles in instead of nine. And, yes, Chanukah is mentioned more than once in Scripture. Can you find them? (Hint: look for the month of Kislev and the Feast of Lights.)
Below, you will find links to "Jonathon's Story" one chapter at a time. You will also find some links in each post. These are cool things that may enhance your Chanukah celebration. I am assuming discernment on your part. Not every link will be a good fit for your family, and that's totally fine. Take what you like and leave the rest behind.
I hope you will join us for a great time celebrating Chanukah this year!
This is a reprint from 2011.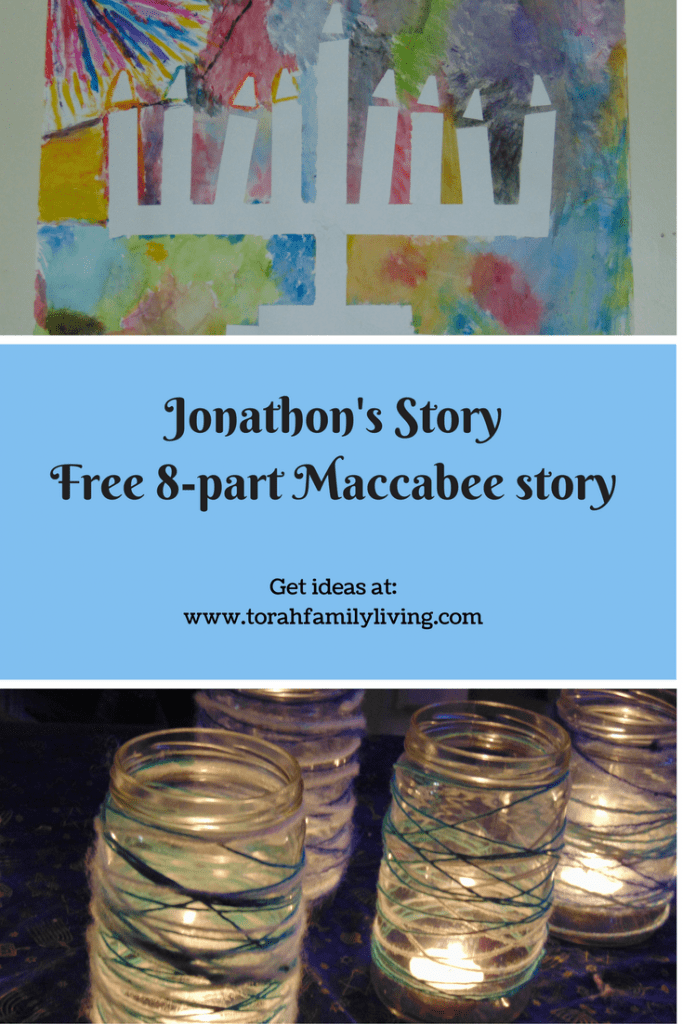 The entire story is available in PDF for our email subscribers, as well as a printable to help you discuss Torah principles with your children during storytime. Sign up below.
Join us on Pinterest for more great ideas to celebrate with your family.
[grwebform url="https://app.getresponse.com/view_webform_v2.js?u=BxIrO&webforms_id=4745805″ css="on" center="off" center_margin="200″/]
Save
Save