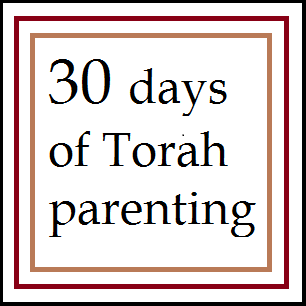 Are you ready to stretch yourself as a parent?
Do you wonder what Torah has to say about parenting?
Are you ready to embark on a fun and exciting journey?
Then take the 30 day challenge!
Each day you'll be given a little project to help you on your parenting journey.
Here we go!
Do you want to do something great for your kids in only ten seconds? Sign up and get my list of ten second fixes to help you enjoy your children more.
Save